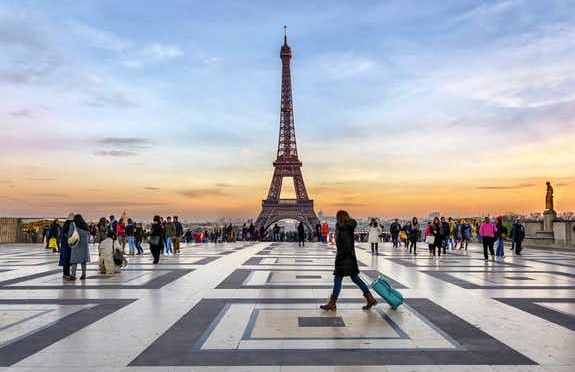 Place du Trocadero
Situated across the Seine from the Eiffel Tower, Place du Trocadero arguably offers the greatest view of the Eiffel Tower in Paris. A popular public space situated on the West bank of the Seine, Place du Trocadero sits on a hill and with the Eiffel standing majestically on the opposite bank, it offers the most picturesque views of Paris' most iconic landmark. The view of Eiffel from the Trocadero is especially spectacular during sunrise as the sun rises up from behind the Eiffel Tower.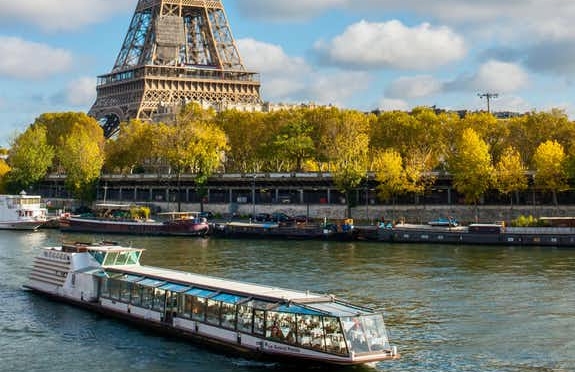 Seine River Cruise
Seine River Cruises that go past the Eiffel offer one of the best views of the tower. Away from the crowd and in the comfort of you cruise, Seine cruises allow you to take in stunning close-proximity views of the Eiffel Tower from more than just one perspective. The Seine flows along the edge of the Eiffel Tower before it turns east around it, bringing you a stone's throw away from the tower. Seine cruises also allow you to see other iconic Parisian monuments such as the Louvre, the Notre Dame Cathedral, Les Invalides and the Orsay Museum amongst others. Tip: If you're going for a Seine Cruise, opt for one in the evening. You will have the chance to see the Eiffel Tower lit up majestically in the Paris night sky.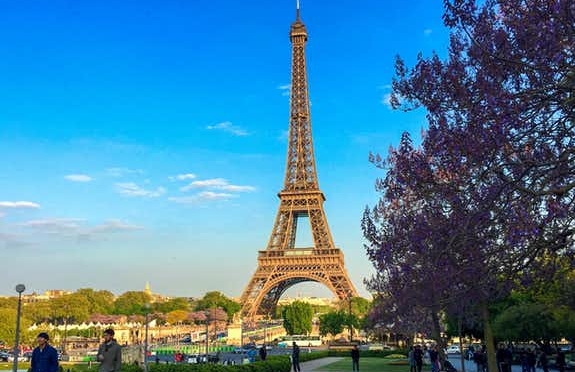 Champs de Mars
The Champs de Mars is a large, open greenspace that sits in front of the Eiffel Tower. Flanked by the tower on one end and École Militaire on the other, Champs de Mars allows you to take in complete, uninterrupted views of the Eiffel - all the way from the Esplanade to the top of the tower. During the summers, you will often find people enjoying a picnic on the Champs de Mars in the company of the Eiffel Tower.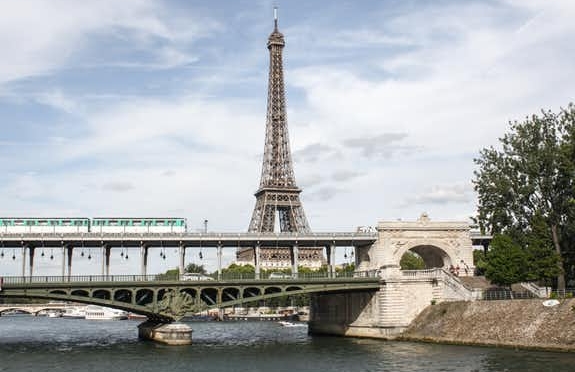 Pont de Bir-Hakeim or any bridge nearby
Famous for its light-filled arches, Pont de Bir-Hakeim is especially famous for its unparalleled views of the Eiffel Tower. A few hundred metres down the river from the Eiffel Tower, Pont de Bir-Hakeim is one of the prettiest bridges in Paris and offers beautiful views of the tower.
Eiffel Tower Tickets